Sri Lanka's participation at the Korean International Tourism Show (KITS 2019)
About page
Writer

운영자

Date

19-09-10 16:55

Hit

1,875
Main text
Sri Lanka's participation at the Korean International Tourism Show (KITS 2019)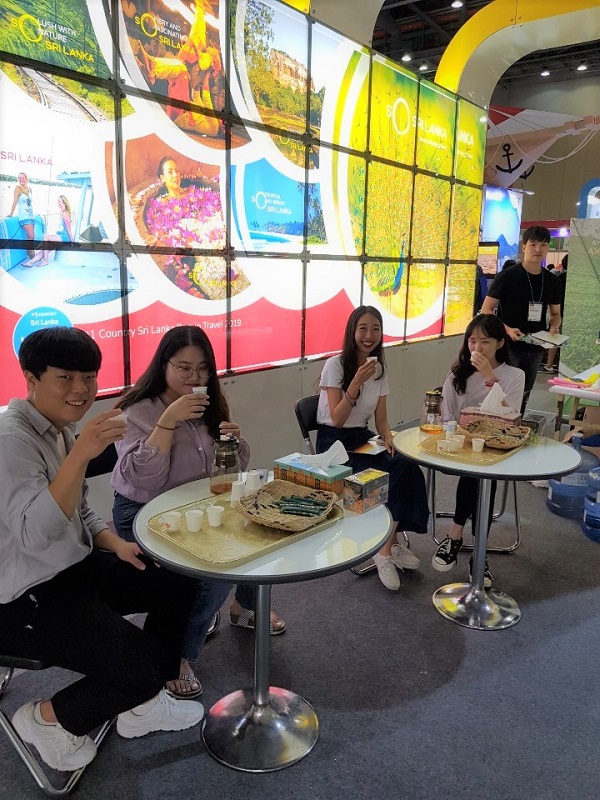 The Embassy of Sri Lanka in the Republic of Korea, on behalf of the Sri Lanka Tourism Promotion Bureau, organized a Sri Lanka's Pavilion at the Korean International Tourism Show (KITS 2019) from 15 to 18 August 2019, in the Korea International Exhibition and Convention Center (KINTEX). 
The event attracted over 35,000 visitors during the four-day period. Various Domestic travel agencies, travel related companies and 19 country pavilions including Sri Lanka, China, Japan, France, Bolivia, Africa, the United States, and Dubai participated in the KITS 2019.
The Sri Lanka pavilion portrayed the island's tourism themes from its heritage to culture which led to earn high praises from the visitors. The visitors also had a chance to taste Ceylon tea, during their visit to the Pavilion. The Pavilion also displayed tourism brochures and disseminated brochures to the visitors during all four days.