Sri Lanka to be performed as a "Featured Country" at the 2019 Migrants' Arirang Multicultural Festival (MAMF) in Changwon
About page
Writer

운영자

Date

19-05-30 16:24

Hit

2,360
Main text
Sri Lanka to be performed as a "Featured Country" at the 2019 Migrants' Arirang Multicultural Festival (MAMF) in Changwon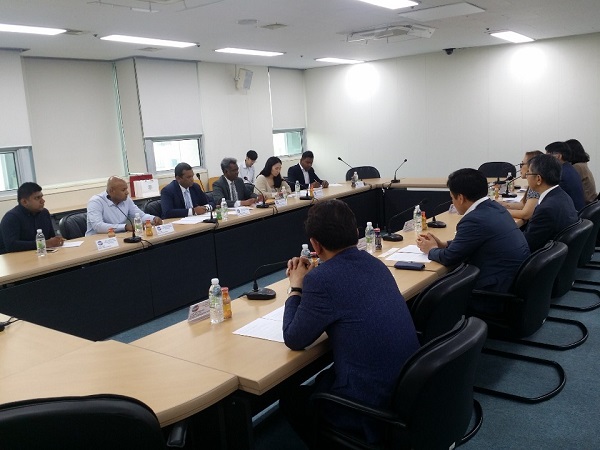 The organizing Committee of the Migrants' Arirang Multi-Cultural Festival (MAMF) has selected Sri Lanka as the "Featured Country" at the 2019 MAMF to be held from 25 – 27 October 2019 in Gyeongnam, Republic of Korea.
Chargé d' Affaires of the Embassy of Sri Lanka in the Republic of Korea Jagath Abeywarna met with Chairman of MAMF 2019 Promotion Committee Kang Jae-hyun on 28 May 2019 to discuss regarding the Sri Lanka's participation at the festival.
Chairman of the MAMF 2019 Executive Committee Lee Choul-seoung, Counsellor (Employment and Welfare) of the Embassy Jagath Batugedara and the members from Sri Lankan Community based in the Republic of Korea also participated in the meeting.
The Sri Lanka Embassy in association with the Sri Lankan community in the Republic of Korea and in collaboration with the Sri Lankan Government entities including Ministry of Telecommunication, Foreign Employment and Sports, National Youth Services Council and the Sri Lanka Tourism Promotion Bureau are in the discussion about the Sri Lanka's participation at the MAMF 2019.