Sri Lanka participates in the International Horticulture Goyang Korea - 2019
About page
Writer

운영자

Date

19-05-01 14:19

Hit

2,318
Main text
Sri Lanka participates in the International Horticulture Goyang Korea - 2019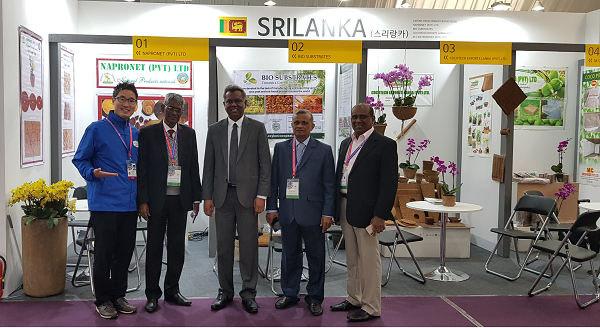 The Embassy of Sri Lanka in the Republic of Korea facilitated the Sri Lanka Export Development Board to exhibit in the International Horticulture Goyang Korea-2019 organized by the Goyang International Flower Foundation from 26 to 29 April 2019 at the Lake Park in Goyang City. 
Sri Lanka participated in this exhibition for the seventh consecutive year to promote Sri Lankan products including cocopeat.
The Napronet (Pvt) Ltd, M.C. Enterprises (Pvt) Ltd, GW BIO Substrates and the Cocotech Export Lanka (Pvt) Ltd presented at the Exhibition.
The Sri Lankan stalls were attracted by Korean and international visitors.