Sri Lanka Embassy Conducts Mobile Consular, Employment and Welfare Service and "Diriya Maga" Awareness and Counseling Programme in Cheonan
About page
Writer

운영자

Date

18-06-20 14:35

Hit

7,328
Main text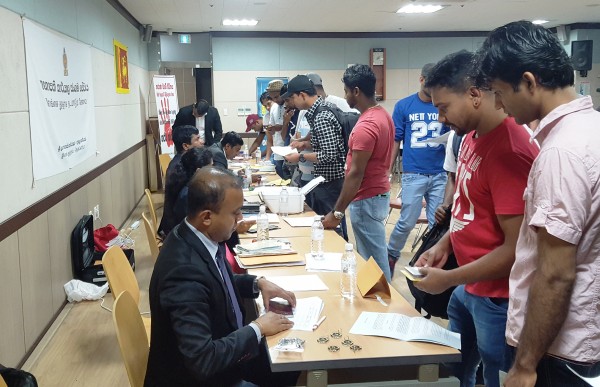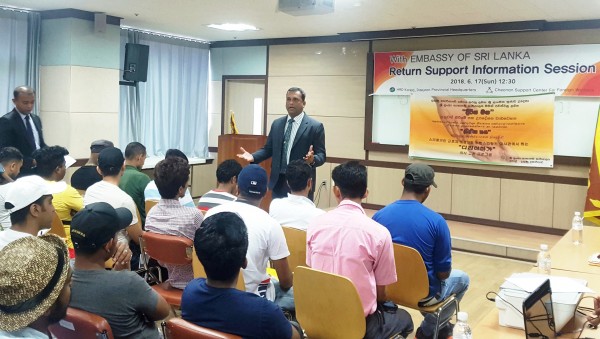 Sri Lanka Embassy Conducts Mobile Consular, Employment and Welfare Service and "Diriya Maga" Awareness and Counseling Programme in Cheonan
The Sri Lanka Embassy in Korea successfully conducted its 6th Mobile Consular and Employment Welfare Services for 2018, and a "Diriya Maga" Awareness and Counseling programme on 17 June 2018 in Cheonan, in collaboration with HRD Korea Daejeon branch and the Cheonan Support Center for Foreign Workers. 
The Mobile Service provided Consular, Employment and Welfare related services to around 50 Sri Lankans from the Cheonan region. It was also the first mobile service for 2018 which was organised by the Embassy with the support of the Korean Government authorities to enhance outreach to the Sri Lankan employee community located in regions located away from Seoul.
Through the "Diriya Maga" Awareness and Counseling programme, advisory and information services were provided to Sri Lankan employees in and around Cheonan area with regard to good personal conduct and etiquette in Korea, financial management, and development of business and entrepreneurial skills.
In parallel to the two events, officials of the Daejeon branch of HRD Korea also conducted a Return Support programme for Sri Lankan employees to provide return support guidance and information on Special EPS Topik examination, and also made available guide books and souvenirs to the participants.