Sri Lanka participates in Foreign Workers Festival 2017
About page
Writer

운영자

Date

17-09-14 14:47

Hit

7,039
Main text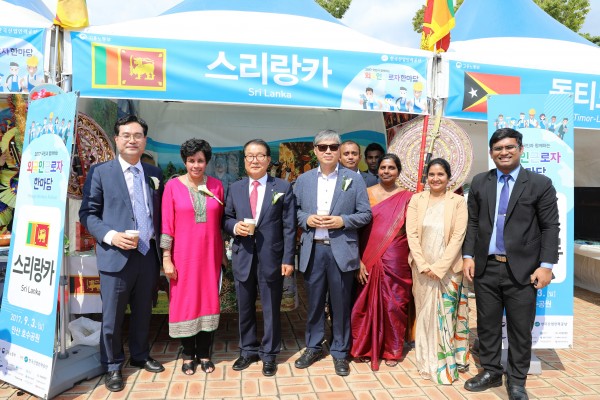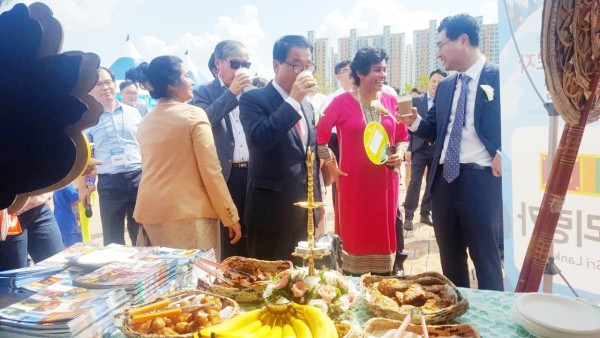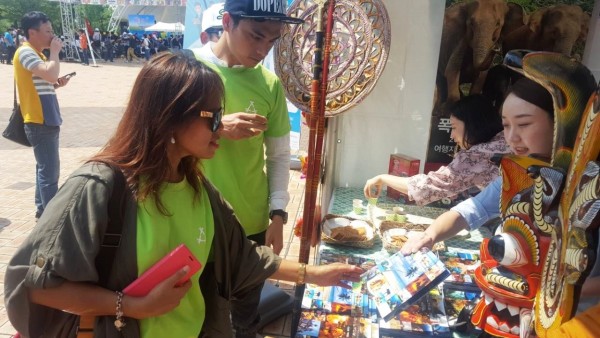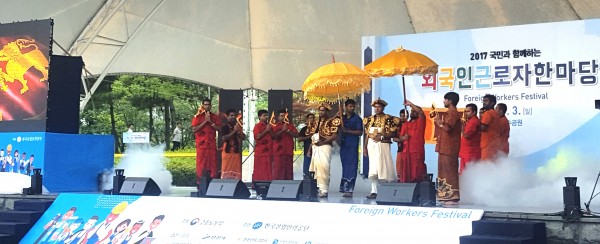 Sri Lanka participates in Foreign Workers Festival 2017
The Sri Lanka Embassy in Seoul participated in the Foreign Workers Festival 2017 organised by the Human Resources Development Service of Korea (HRD Korea) on 03 September 2017 at Ansan Lake Park in Ansan City. 
The officials of the Employment and Welfare section of the Embassy operated a Sri Lanka booth promoting the country's many cultural and tourist attractions. Visitors to the Sri Lanka booth were served also with Ceylon Tea and traditional Sri Lankan sweet meats.  The Acting Presidentof HRD Korea and Vice President of Planning & Management, Mr. Park, Soon Hwan, and Director General, International Cooperation Bureau of the Ministry of Employment and Labour Mr. Jung Min-o visited the stall with Sri Lanka's Ambassador Manisha Gunasekera and other Ambassadors and distinguished invitees. 
Sri Lankan employees participated in the K-POP Competition organised at the Festival, and the first and second prizes were won by Sri Lankans Mr. Sahan Sithumina representing the Gwangju Support Center and Mr. Chamith Kumara Sepala and his team representing the Cheonan Support Center.
The Foreign Workers Festival was attended by over 600 foreign employees representing Migrant Centers under HRD Korea from different region in Korea, as well as Korean citizens in and around the Ansan city.